Bios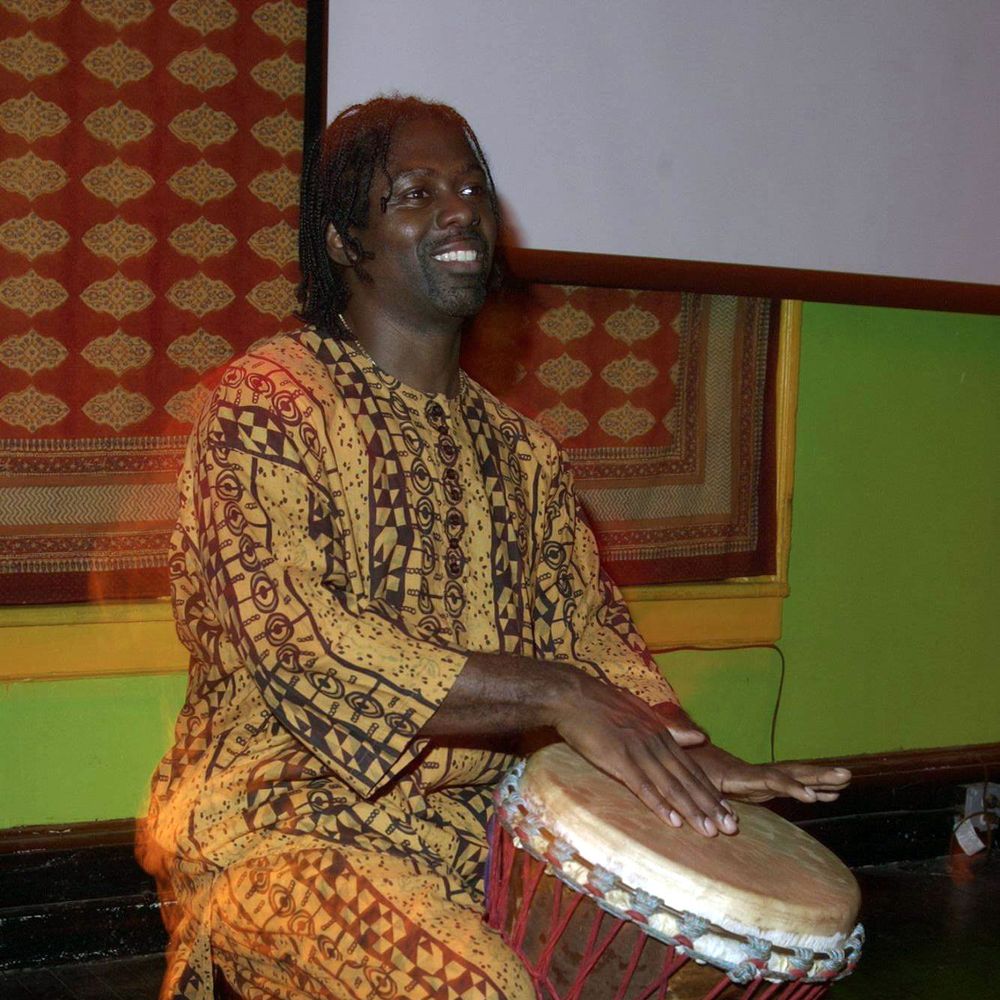 Roderick Jackson
Roderick Jackson (Cleveland, Ohio), began his interest in percussive music at age 10.  In 1990, his relocation to New York city propelled intensive study of the rhythms, dances, and instruments involved in multiple cultures, including those of Afro-Brazilian, West African, South African, Angolan, Korean, and Haitian origin. 
Mr. Jackson was formerly the music director for Batoto Yetu Children's African Dance Company and has collaborated with several additional dance companies, including Chet walker's Eight and Ah 1 Dance Ensemble, Omar Edwards' Jeremiah Funk Ensemble, David Pleasant's Riddim Athon Percussion Ensemble, and Young Soon Kim's white Wave Rising Dance Company. 
Mr. Jackson has also recorded commercial works for The Children's Television Workshop, Sesame Street, Rabbit Ears Productions, Nickelodeon, Angelina Ballerina, The Smithsonian Institute, and the motion picture Beloved.  He understudied for the lead percussionist role of Chaka in the Broadway musical Marie Christine, starring Audra Mc Donald.  Mr. Jackson has been a faculty member at several notable dance institutions, including Jacob's Pillow, the Department of Music and Performing Arts Professions at New York University and the Alvin Ailey School. He currently teaches Percussion and African Dance for Earl Mosely's Institute of the Arts. Roderick is the founder of Palms Down Percussion, a company that creates percussion-based music CD's for dance and creative movement.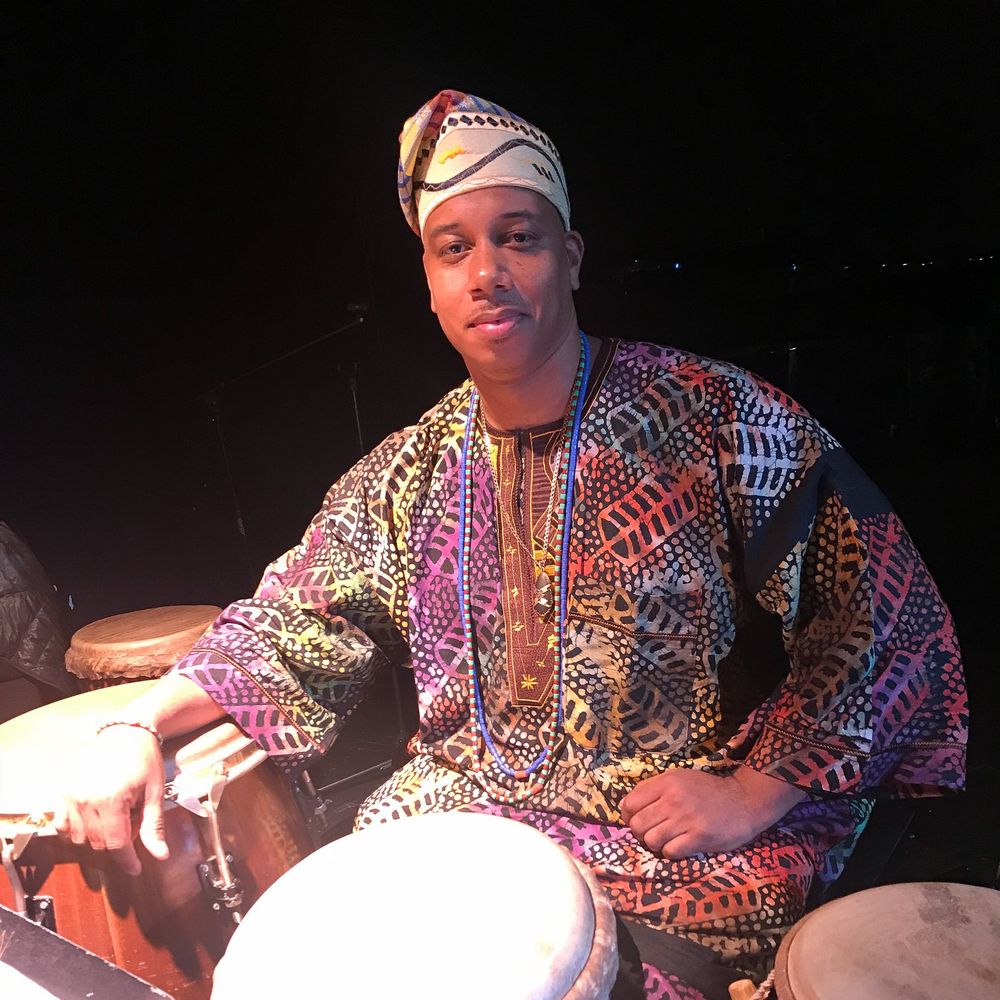 Ayanda Clarke
Ayanda Clarke is a second-generation African American percussionist accomplished in his own right. Over the past twenty years, he has had the opportunity to study with master musicians from around the world, and continues to research a wide range of percussion styles and traditions. As a student of African Diasporic percussion, Ayanda's research has included musical traditions of Guinea, Mali, Sengal, Ghana, Angola, Cuba, Brazil, the West Indies, and the African Americas. Ayanda's first professional appearance was at age 5 with The International African-American Ballet in Dance Africa at the Brooklyn Academy of Music.
Since then, he has performed professionally in a variety of forms and formats. Ayanda was a member of the Kairaba West African Dance Company led by master drummer Souleyemane Diop, former member of the National Ballet of Senagal for 4 years. He can be heard on the CD Mo Ngye Mo Ani by The New Talking Drums with his mentor, Ghanaian Master Drummer Abraham K. Adzenyah. He has toured both the United States and Europe with Julio Leitao's Batoto Yetu Children's African Dance Company, with whom he has performed with since its inception in 1990. Ayanda was formerly the Musical Director of SanKofa Kuumba Cultural Arts Consortium based in Hartford, CT.
Ayanda received his Bachelor's degree in Music from Wesleyan University in 1998. While earning his degrees, he functioned for 5 years as Teaching and Course Assistant to Mr. Adzenyah in the Music department's West African Music and Culture program. Ayanda also has a Master's degree in ethno-musicology at Wesleyan. As a well-rounded percussionist, Ayanda takes pride in his ability to proficiently approach, participate, and contribute to the music of different genres. He has recorded with artists and groups including Abraham Adzenyah, The Amistad Project, and Palms Down among others. Television appearances include, The Late Show with David Letterman with pop-artist Jewell, and Good Morning America with Batoto Yetu. Ayanda seeks to always further his study of the percussive arts, and to continue the creative implementation of musical traditions.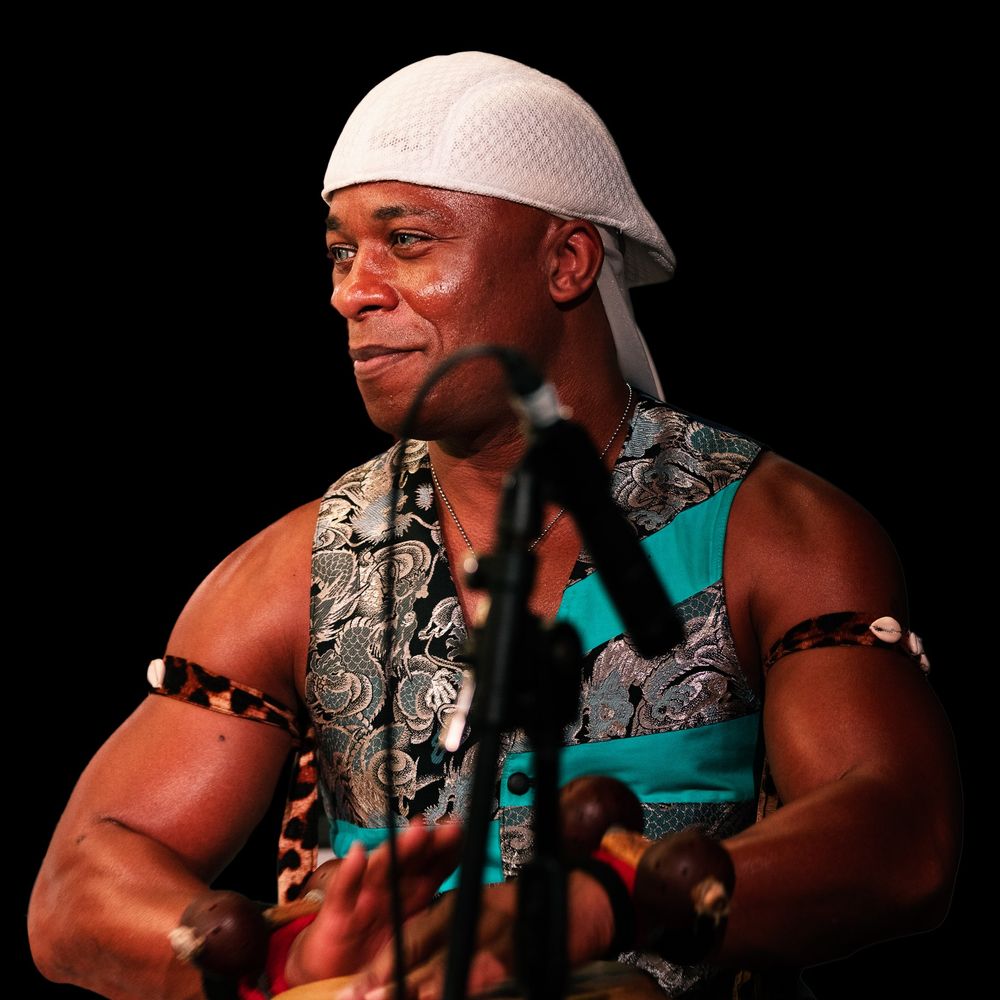 Earl "Winter" Spencer
Earl Spencer is a native of Queens, New York. Influence by his parents, who are both artists, Earl Began listening to various forms of music at an early age. In high school Earl learned to play drumset, timpani, and snare drum, and joined several jazz and classical ensembles. After high school, he began to explore something that was always close to his heart, African percussion and culture. Already a studied conga player, Earls African studies served to enhance that which he knew and open new doors of percussive music. His musical talents has led him to perform all over the world. Earl constantly participates in numerous musical groups and various dance classes. He incorporates many different percussive styles in his work, including Haitian, Afro-Cuban, Brazillian, and West African musical traditions. Earls main goal is to continue to study the vast world of percussion, and to share his joy for music with others.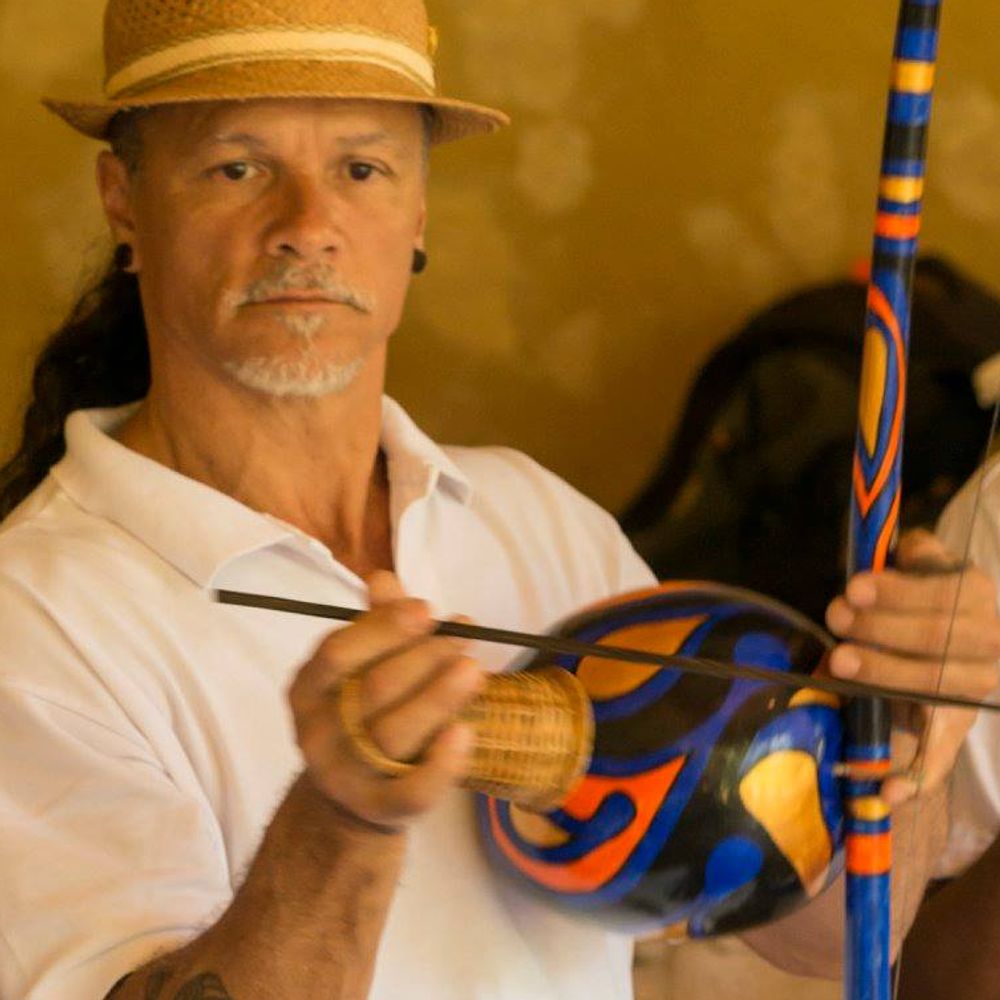 Eldio Rolim "Cabello"
Born in Piracicaba, São Paulo, Brazil, Cabello keeps the tradition of his ancestors alive by dedicating his life to the rhythms, instruments, songs and dances of the Afro-Brazilian culture. Cabello has been performing and teaching in the US since 1990. A professional capoeirista with 20 years' experience, he is proud to be student and a senior practitioner under the world famous capoeira master Mestre João Grande. He studies Afro-Brazilian rhythms and dance as a disciple of master drummer Jorge Alabê, and participates in Brazil at traditional gathering and spontaneous festivals, besides working in New York and abroad. Currently, Cabello is performing with Cyro Baptista and his recent project "Beat the Donkey", and the Batoto Yetu African dance company. He can also be seen in the world tour of Urban Tap and Cool Heat, Urban Beat. www.caxixi.com cabello@caxixi.com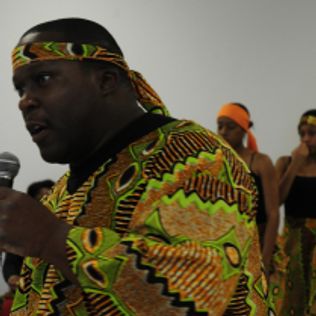 Gregory Ince
Gregory Ince was born and raised in Brooklyn, New York and comes from a family of talented percussionists. His first mentor and teacher was his older brother Walter. Greg's thirst and talent for music soon led him to study with some of the New York's finest percussionist and drummers. Teachers such as "Papa" Ladji Camara, Walter Perkins, the late Joeseph Commodre, and many others have all had a hand in Greg's musical development. Greg has performed with many great artists and ensembles, such as Arthur Mitchell, Alvin Ailey, Marie Brooks Caribbean Ballet, and the New York ensemble of the Batoto Yetu Children's African Dance Co. He is also one of the founding members of the International African American Ballet.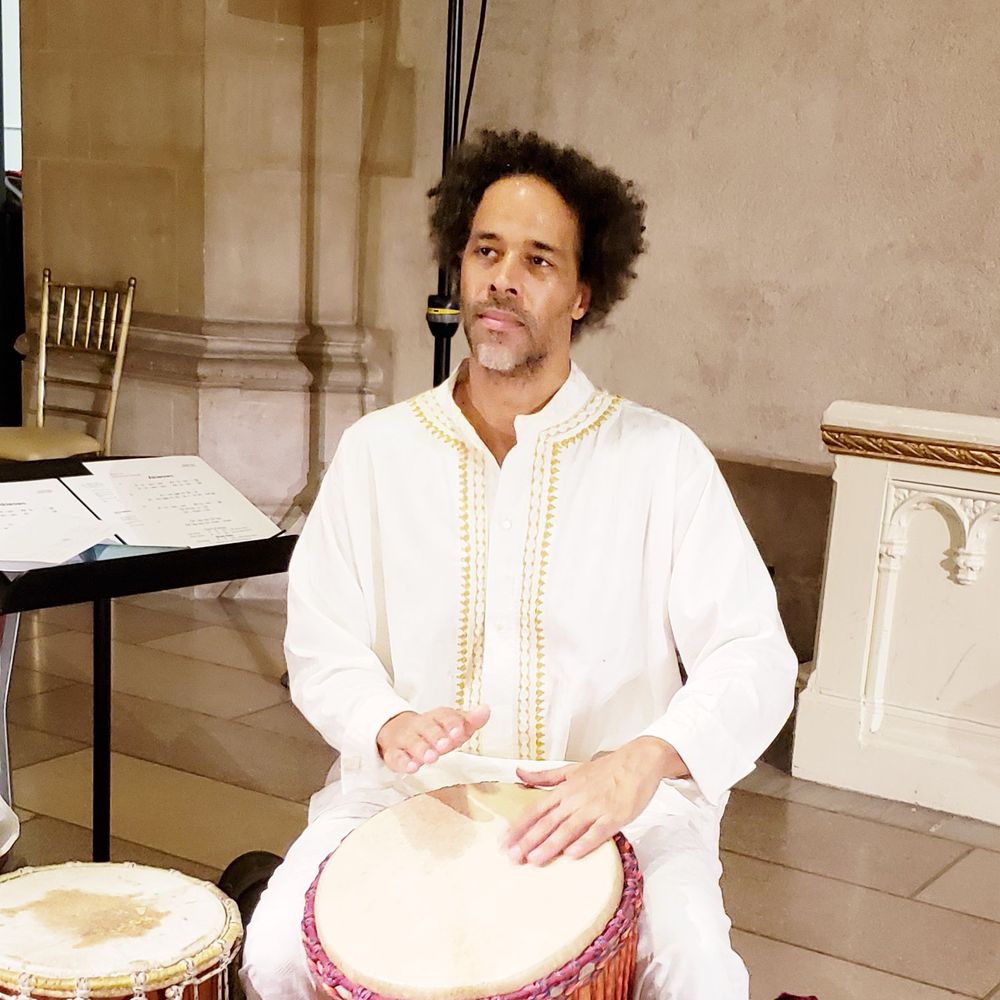 Michael "Mustafa" Ulmer
Michael Mustafa Ulmer, a native to the "Motor City," was raised with the incredible musical influences of Motown's R&B, (especially Pianist/Songwriter Morris Broadnax, who wrote and co-wrote music for Stevie Wonder) and the inspiring live Jazz scene of Detroit.
Presently, he leads his own group called the "Didjazz Quartet" with featured saxophonist Patience Higgins. Here he explores the improvisational realms of Jazz with "free" inspired melodies on Piano and droning to hypnotic grooves on the Didjeridoo. In addition, Mustafa works as Keyboardist/Musical Director for performing artist: Singer/Poet Camille Yarbrough, who is quoted by Source Magazine as the "Foremother of Hip Hop."
In 1998, he started working within the dance world in New York City accompanying dance at Alvin Ailey, where he had the fortune of writing and performing original music for choreographer Earl Mosley's "University" of Dance and Richard Rivera.
In 2002, he started working as Keyboardist/Music Director with Aziza Def Dance Jam Workshop: A children's dance company made-up of deaf and hearing teens.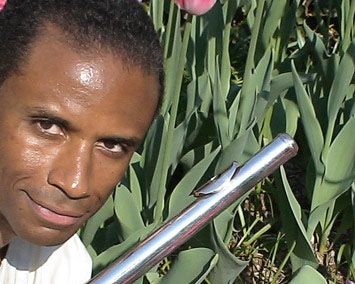 Robert Holmes "Nadi"
Nadi is a flautist and composer who hails from Harlem, New York. His musical education includes; New York City College, Long Island University, Laney College, CA., New School Francisco, CA., New England Conservatory of Music, Boston MA., Jazz Cultural Theatre, NY. Barry Harris, Frank Wess, Jimmy Heath, Andrew Hill, Frank Foster, and Ron Carter have numbered among his teachers. Performances and collaborations include; Stevie Wonder, Sun Ra , Laaraji, Iyanla Vanzant, Young Soon Kim Dance Company, and Batoto Yetu to name a few. From jazz to new Age, dance to theatre, and multimedia, Nadi's music; spanning various genres, is both original, and creative. His eclectic musical taste, and experiences bring new and inspiring dimensions to the beauty of flute artistry.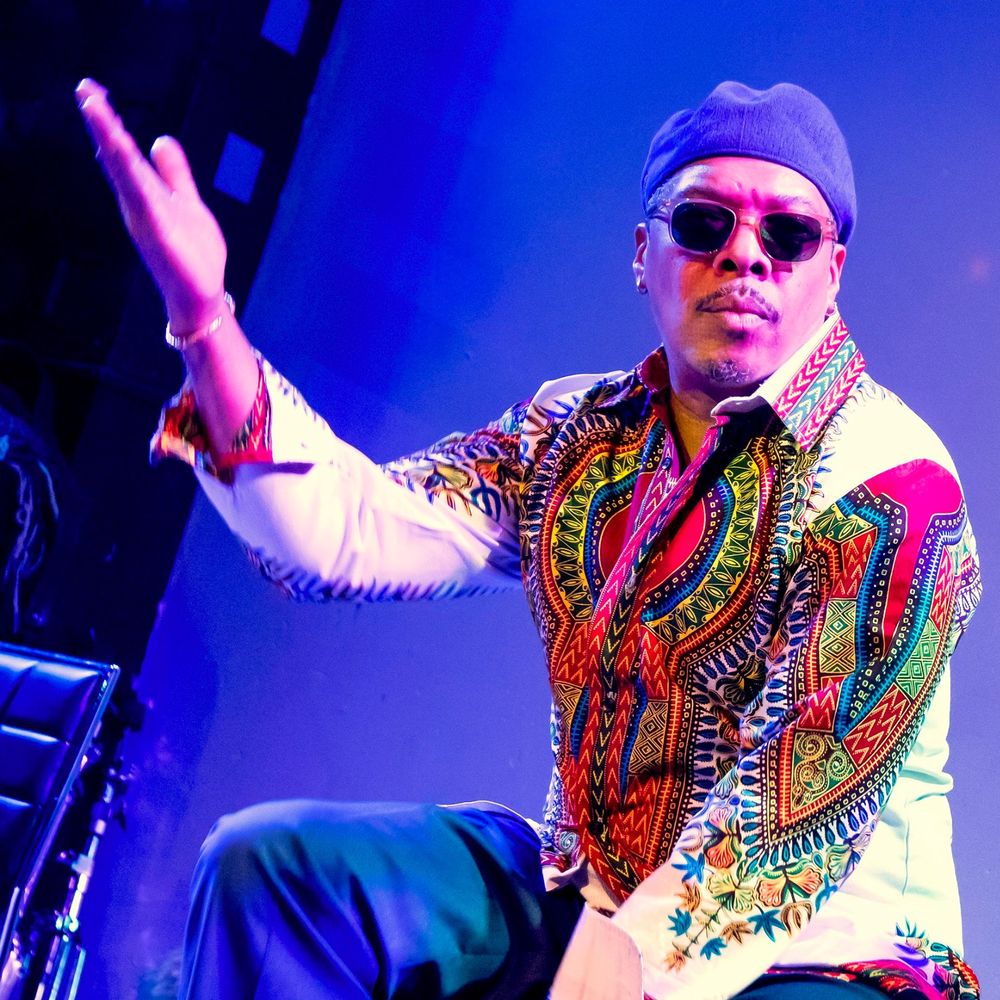 Ronnie Roc
Ronnie Roc is a Multi-Percussionist, Keyboardist and Producer. He was first introduced to music at the age of eight years old, in which he studied Classical piano. Ronnie continued his musical journey and eventually went on to study African, Brazilian, Haitian, Puerto Rican and Cuban percussion. He has taught African Djembe drumming at The Drummers Collective in New York City, and has held percussion workshops for children and adults in the school system in New York City and Oakland, California. Ronnie has played and recorded with many renowned musicians such as, Steve Coleman, Steve Turre, Nego Gato, Xiomara Fortuna, and many other artists. Ronnie is currently playing percussion for Saxophonist Dave Mullin. He is also the musical director and keyboardist for vocalist/poet Karen Gibson Roc. Ronnie leads his own band AFRAZZ - a combination of African rhythm with jazz melody, and he continues to teach, perform, create and share his musical knowledge. He is on staff with The Alvin Ailey School, accompanying dance classes and holding percussion workshops.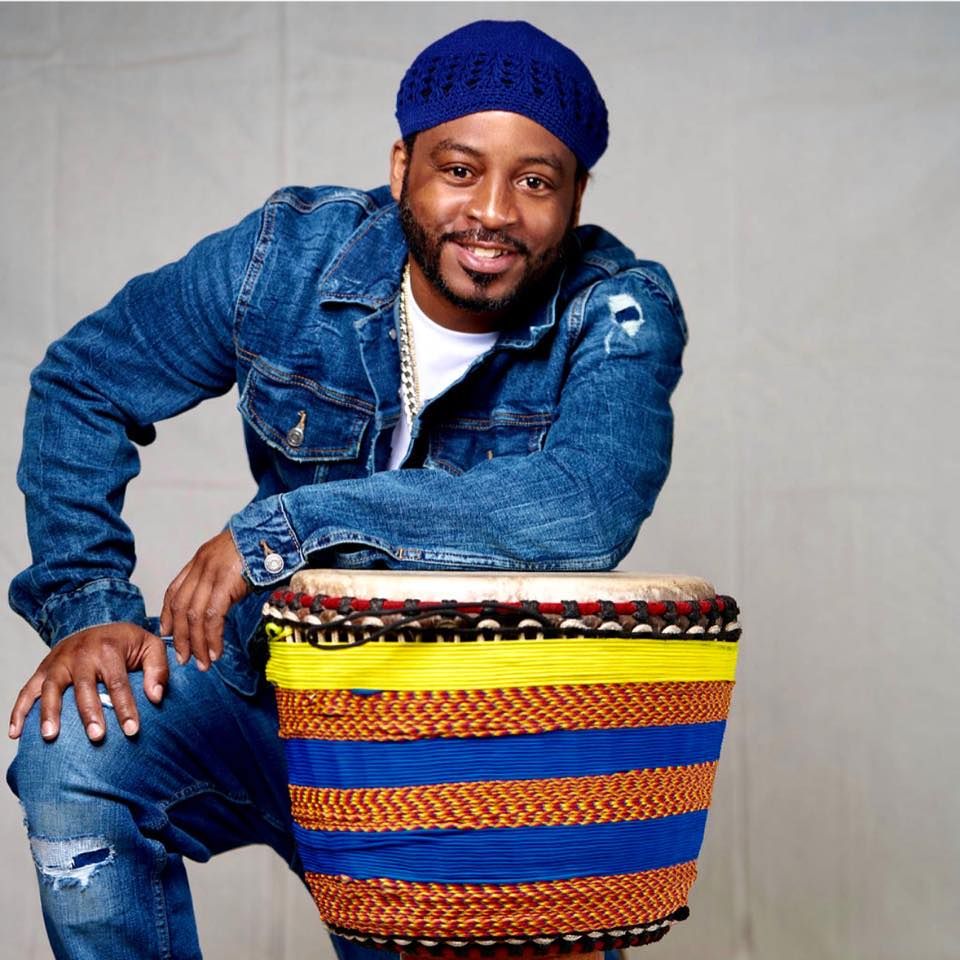 Sekou O'Uhuru
Sekou was born and raised in New York City. With a musician father and a mother who is a dancer, he learned the arts at an early age. At the age of four, Sekou was already learning to play the Djimbe drum and by the age five he was performing on stage. By the time he turned twelve he was teaching drum classes at the Isetayo Dance School in Brooklyn. Sekou is a member of the El Shabazz Djimbe Orchestra and he has toured the United States with Batoto Yetu Children's African Dance Company. From 1992-95 he attended the Julliard School of Music, and is currently attending William Paterson University where he is a music major.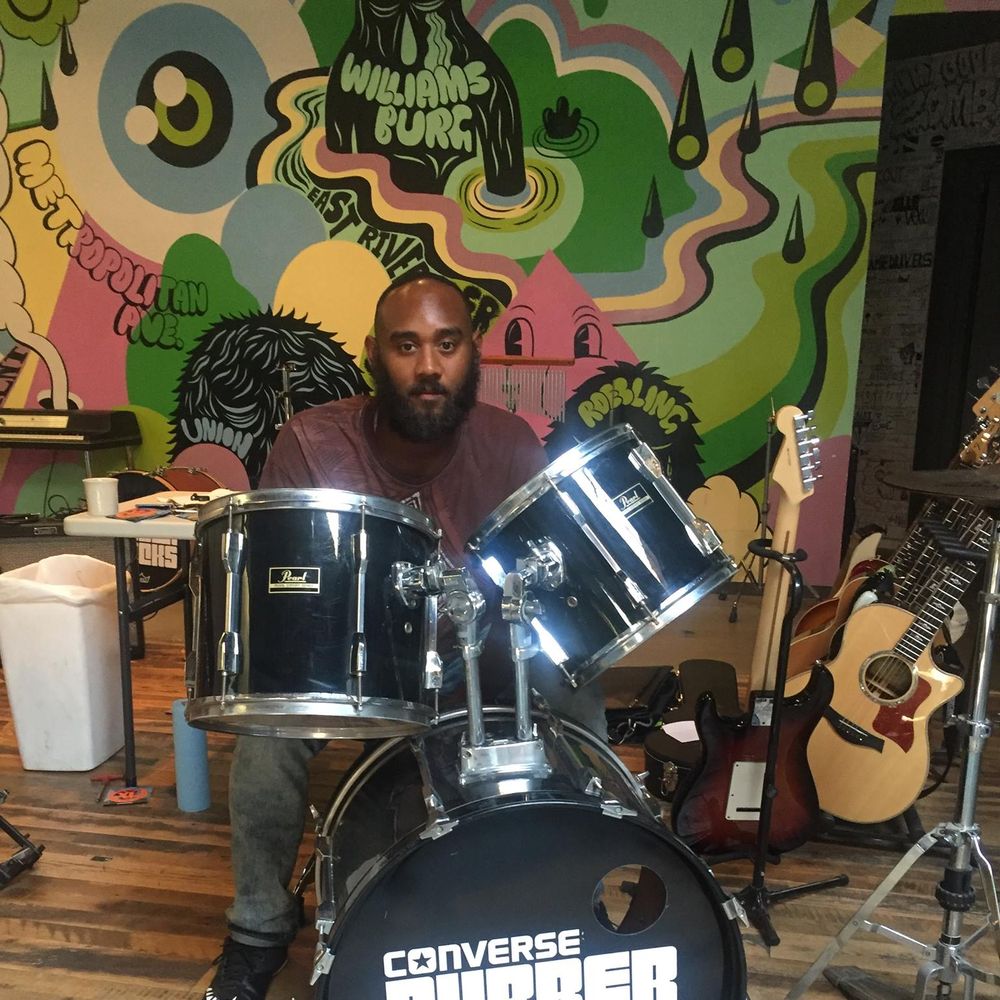 Shaun Kelly
At the young age of 13, Shaun got to play along side Max Roach for a PBS special. It was at The Harlem School of the Arts that he not only took lessons on drumset but also on various percussive instruments such as timpani and congas but most notably the djembe. He quickly became a prodigy on djembe playing with prestigious dance companies like The National Ballet of Guinea.  Shaun continued his career in college gaining a scholarship in Jazz Performance at The University of Massachusetts, Amherst.
Shaun Kelly went on to play at Jazz and R&B clubs throughout New York City as well as touring the world with various dance companies. He currently plays for Les Nubians, Hassan Hakmoun and his own band Planet Ubiquity. Shaun not only plays drums but also sings, and often lends background vocals for the artists he works with. He has also produced music for his band where he is not only the drummer but a lyricist as well.